Personal Training - Abi Pollard
Personal Training at the Peter Nelson Studio
Here at the Peter Nelson Studio we offer Personal Training sessions to help you achieve your fitness goal's. Whether your goal is weight loss, to improve your running time for a triathlon or to improve overall fitness, we can help you!
If you are wanting some inspiration for new workout ideas or are needing a kickstart into your fitness journey then don't hesitate to get in touch, with our friendly personal trainers we are more than willing to help.
Personal Training isn't just for that one hour a week. We help and support you throughout your fitness journey, helping you to change your lifestyle for the better not just in the gym.
we Make each session personal to your needs and goals, so each week you are PROGRESSING a little more.
My Fitness Journey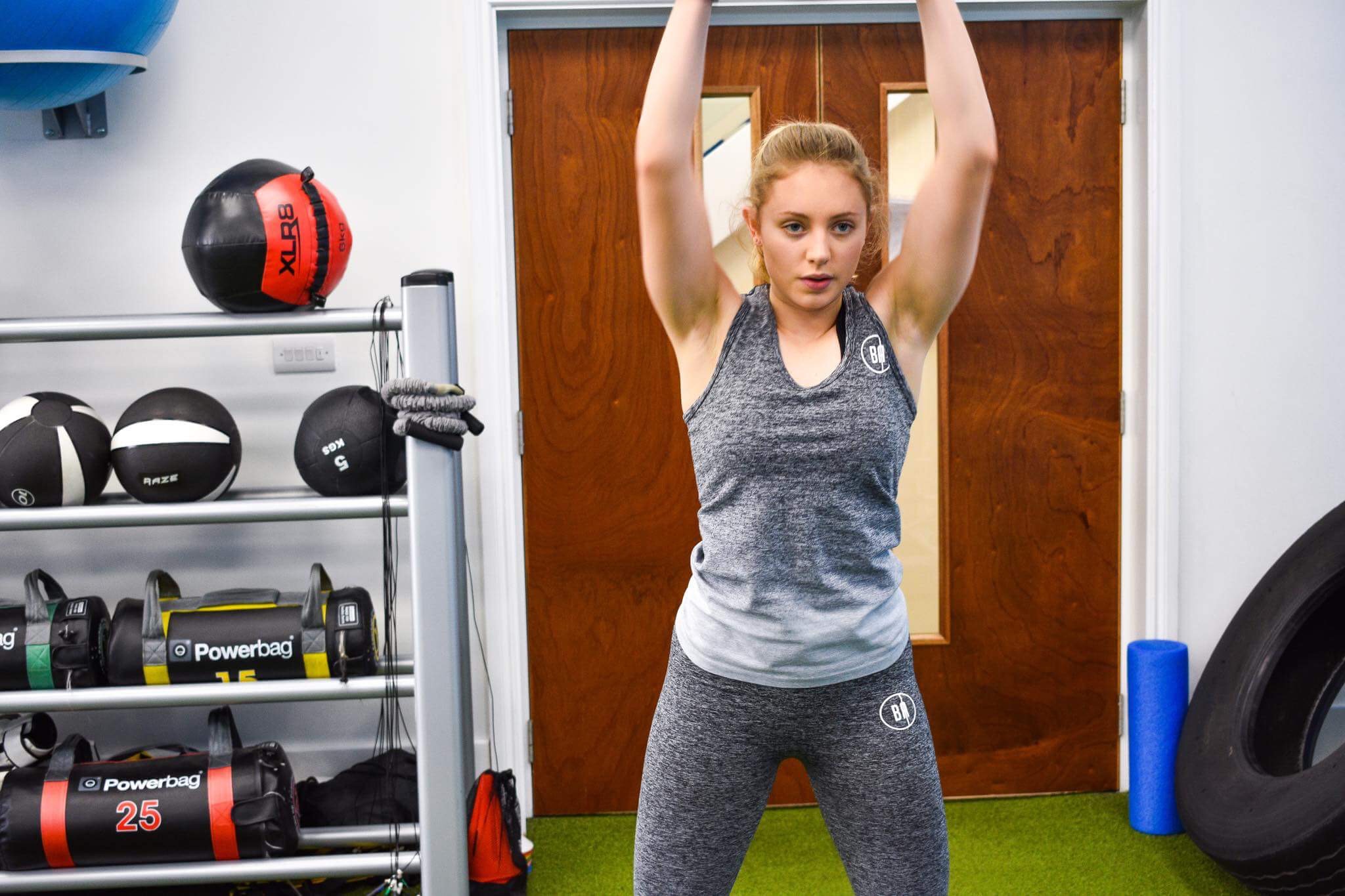 I was involved in sport from a very young age and loved the way exercise made me feel. It gaves me a purpose and i love Goal setting and going through the process of achieving that goal.
I started competing in athletics, more specifically, sprinting and long jump from the age of nine. I competed at county level and also in some north of england events. i have recently been involved in the phase 1 trials run by a campagin called going for gold. they help women and men find their way into an olympic sport that best suits them. I have also competed in rugby, and netball.
I am a true BELIEVER in fitness being a part of life and not just the gym! I not only love the exercise side of fitness but I also have a passion for nutrition as I think it plays a massive part in helping to achieve any fitness goal. Whether it be weight loss, to improve your performance for a specific or you are just wantng a step in the right direction in feeling good inside and out, I would love to help you with your fitness journey.
Benefits of Personal Training
1) Immediate access to knowledge and experience of your trainer to help set and achieve specific goals
2) The opportunity to have your health and fitness assessed and the information interpreted to establish goals and targets that can be reviewed
3) One-to-one attention and supervision to correct and improve exercise technique and alignment and maximise performance
4) Individualised programming to meet specific needs
5) Someone to provide honest and objective feedback on your progress
6) Clear direction and accountability for goals
7) Someone to provide support, encouragement, and motivation
8) Someone who can explain exercise and lifestyle myths and offer sound guidance
9) Someone to review and monitor progress and maintain records
10) Someone to challenge limiting beliefs and habits that distract them from goal achievement
Personal Training Costs
Remember you aren't just paying for an one hour session, you are paying for support outside of the gym, someone to be there for advice and to help you throughout the week decide on eating and training habits, exercises for at home and assistance is anything you are unsure of.
Personal Training Packages:
6 x Personal Training Sessions - £180 (non-member) - £165 (member)
8 x Personal Training Sessions - £220 (non-members) - £200 (members)
24 x Personal Training Sessions - £600 (non-members) - £575 (members)
Exclusive Summer Offer *** // Personal Training Package with Abi //
** Buy 3 sessions and get 3 for half price !! **
That's just £135 for 6 one on one sessions .. assessments, goal setting, measurements, weigh ins, programs and weekly check ins.
Nutrition support and better yet you get access to the gym included for no extra price (for the duration of the 6-8 weeks) - Beginners - Weight Loss - Focus on Fitness - Injury Post Op Work - Need That Extra Push We are only offering this to 3 people (each trainer) .. so once they're gone the offer is up!! Specific training made effective and tailored for your ability and goal in mind.
Get in touch to get this offer .. 01751 475363 .. pete@peternelsonfitness.co.uk .. message us on here .. www.peternelsonfitness.co.uk